Online
Comment online via HDC website
email
Send an email to HDC with comments
Letter
Write to Strategic Planning by post
Information
Information to help comment on the local plan
What else can you do?
Click to find other ways to be heard
Review the local plan and comment
Of immediate concern to residents of Adversane, North Heath, Broadford Bridge and Marringdean Road is the proposal to develop a New Town of 3,500-4,000 houses and industrial units on the land south-east of Adversane crossroads.
The land East and West of Billingshurst are also under great pressure due to current infrastructure, we must object to all three options.
Adversane – Bigstand submission to HDC Local Plan 2020.03. V1
Note that the petition only counts as one objection, but it does help show local support.
All members of your family and friends can comment on the local plan
… ensure they do!
How to Respond!
NOTE:
Always Quote one of the following reference


Billingshurst WEST
– SHELAA Reference SA744(includes SA225)/SA668: West of Billingshurst (urban extension)
ADVERSANE
– Land at Adversane, West Chiltington Parish (Kingswood) SHELAA Reference: SA597.
BILLINGSHURST EAST
– SHELAA Reference SA118: Land East of Billingshurst (urban extension)


The following document lays out per section the reasons to object,
Cut & Paste or reword (preferred) when responding online to any of the sections mentioned.
Register to comment online by clicking the following button (skip if you want to send a letter)
Information to help you comment on the plan. These documents highlight the key flaws in the plan such as infrastructure, Medical services, Education and Environment.
Comment online by opening the document and at each section there is a video guide that may help:
You can email your comments on the local plan to strategic.planning@horsham.gov.uk Remember to always quote the references above. You can use the 'points of objection' document above to qualify your email response.
HDC requires online registration to make online comments; however, they will accept letters as well. It is important that all letters / comments are made by individuals and relate, as much as possible, to facts / matters of Planning Policy. While petitions, joint letters and letters from representative bodies, such as Resident Associations, will be noted, they do not carry the weight of opinion that hundreds of individual submissions. So, please write / comment as an individual.

All members of the family should submit a letter!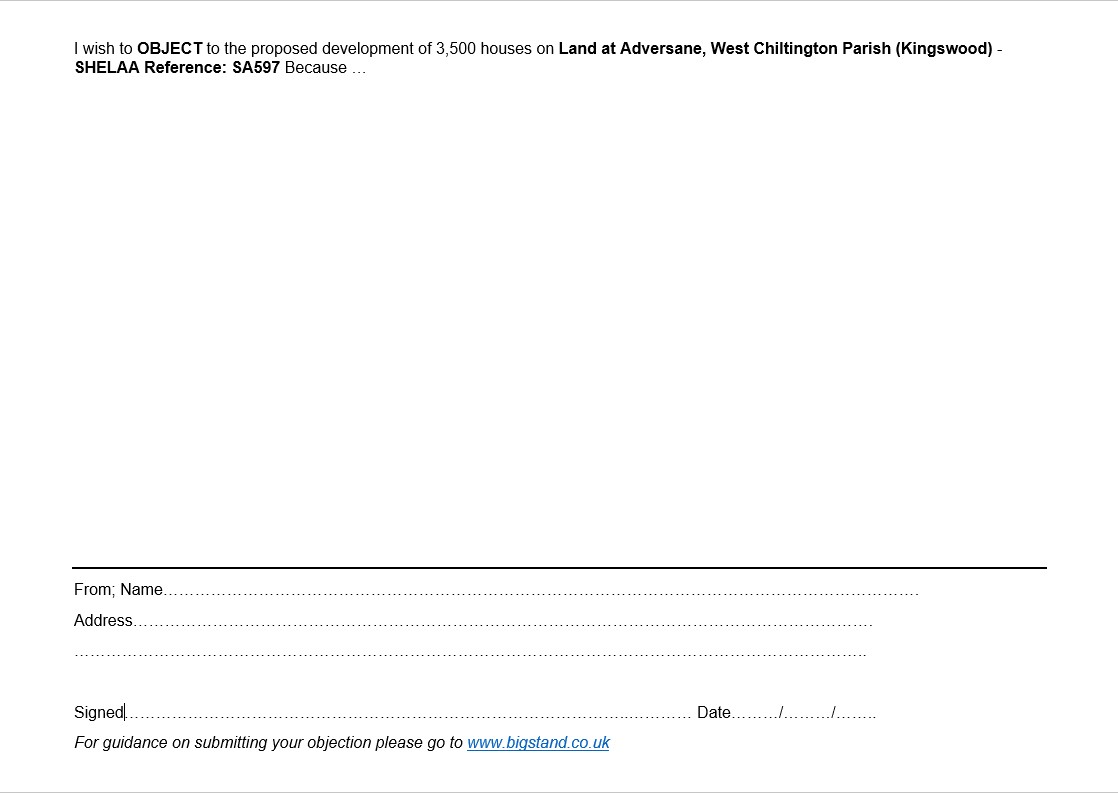 Information to help you respond
Some items to consider when making comments or writing letters:
Clearly identify the issue you are talking about. You should refer to the relevant policy number or part of the plan.

 If you are objecting, it would help if you could clearly state what you would like to see changed and suggest an alternative.
 Relate your comment to planning issues.
 As far as possible, support your comment with evidence.
 Any comments you make will be public information.

For this reason, please avoid using personal details or photographs.
Please try to refer to sections within the plan when commenting
HDC commissioned Sustainability Assessment report
The councils decision will be based upon the Local-Plan, the Interim sustainability Report and the objections received.
Click the following image to view / download the Interim sustainability report as it is an interesting insight into a commissioned report by Horsham District Council, prepared by LUC who are an 'Environmental Planning, Design and Management ' company.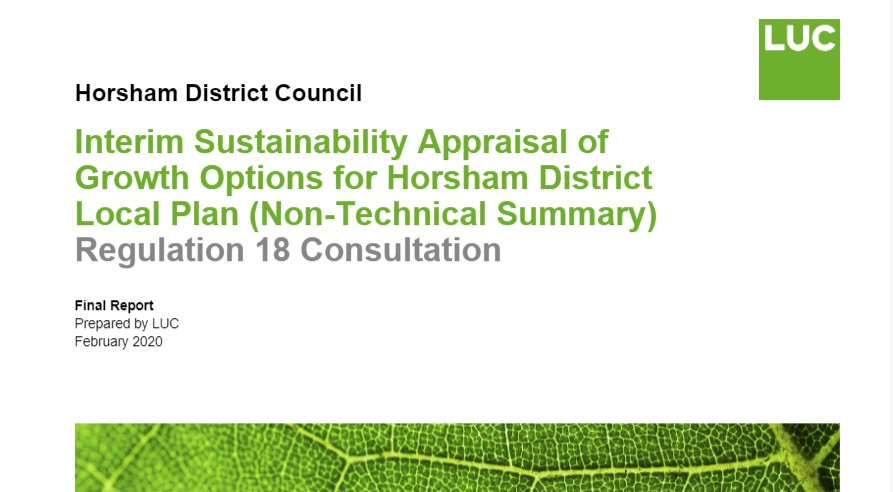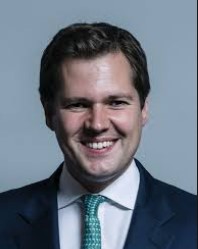 Contact the Secretary of State for Housing – Robert Jenrick
Let him know why the housing policy for England is not working:
Ministry of Housing, Communities & Local Government

2 Marsham Street
London
SW1P 4DF
United Kingdom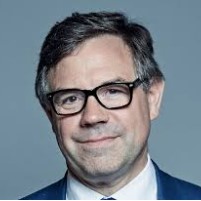 Contact your local MP – Jeremy Quinn
Make him aware that he has a responsibility to help his constituents.
Send an email or contact each of your local councillors to ensure they are aware of your objection to the local plan proposal. You can click the button below to go to www.writetothem.com, a site that will help you email to the person directly, simply enter your postcode.